This Universal Lens Hood is One Lens Hood to Rule Them All
The camera accessory company KUVRD has announced its new Universal Lens Hood. It's a collapsible lens hood that's designed to fit 99% of lenses on the market.
KUVRD specializes in universal camera accessories, having launched a innovative lens cap in 2017 and a camera strap in 2019.
The Universal Lens Hood follows in those products' footsteps as "the world's first all-fitting, multi-functional lens hood that's easy to pack, install and use."
KUVRD founder and CEO Cary Decker tells PetaPixel that he designed the hood over the course of nearly a year using input and feedback from 2,357 full-time photographers who use lens hoods on a daily basis.
"It's designed to fit over 99% of camera lenses and remain compatible with any lens' focal length/range without creating vignetting in the corners of the frame, meaning less gear to carry around and more room in your bag," Decker says. "It removes glares and reflections when shooting through windows and holds any size circular filter, allowing you to use your largest filters with your smallest lenses."
Made out of "the highest grade hyper-elastic silicone polymers," the hood can be collapsed or expanded at a moment's notice, allowing it to be always ready for action while taking up minimal space in your camera bag. It also features a double coating of lint-resistant spray that makes it easy to clean.
By both easily stretching and having a variable length, the hood fits most lenses and can be adjusted to play nicely with the specific focal length.
The circular design of the hood helps it double as a lens skirt as well — similar to the Ultimate Lens Hood designed by photographer Josh Smith — to cut out unwanted glare and reflection when shooting through windows.
In addition to universal lens compatibility, the Universal Lens Hood aims for universal filter compatibility as well. It can hold any size circular filter — wedged in against the hood's inner walls — meaning you can even use the largest ND, VND, CPL, or UV filter you have with your smallest lens — no more having to buy a specific filter size for each lens in your collection.
Finally, the Universal Lens Hood can be mounted backward to cover your lens barrel, providing an extra level of protection against the world while allowing access to the dials, switches, and rings on your lens.
The Universal Lens Hood will be available in two versions: the S|54 for filters 54-76mm and the M|72 for filters 72-112mm.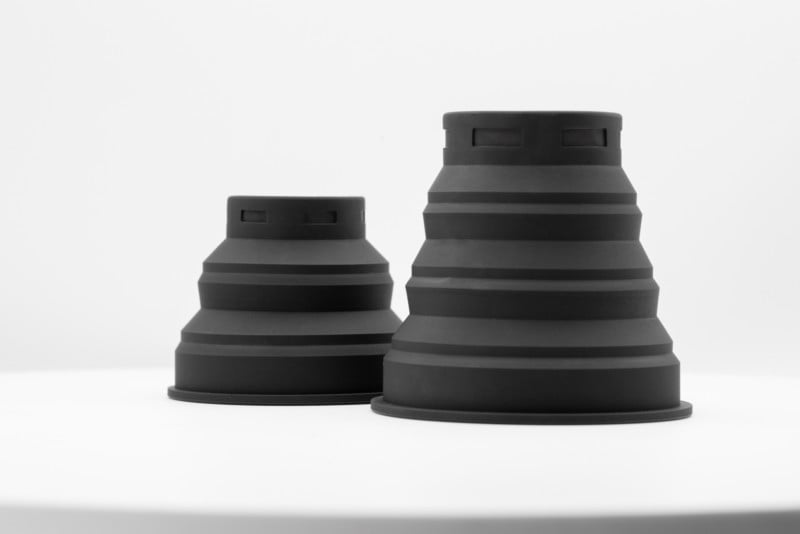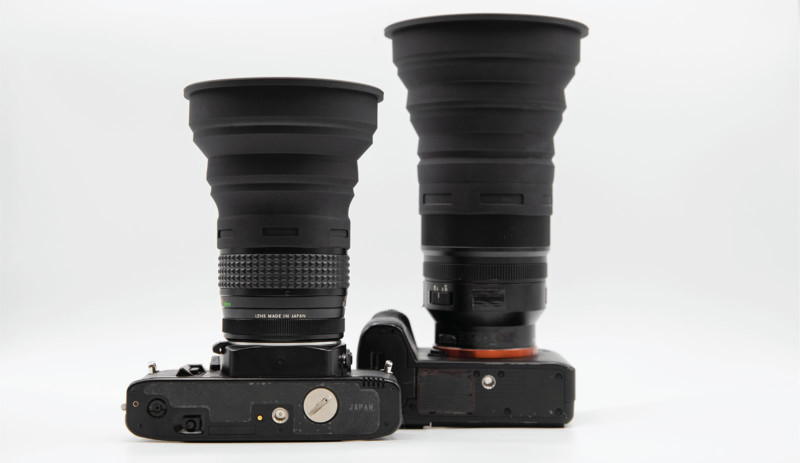 KUVRD is launching the hood through a Kickstarter campaign that has already surpassed $160,000 in pledges at the time of this writing (with an initial goal of $5,000). A pledge of at least $30 will get you one of the first hoods that roll off the assembly line, assuming the company delivers on its promises.
Retail pricing will start at $40, and each hood will come with a lifetime replacement warranty that covers any defect forever.