These Photos Imagine What Tangible Anxiety Would Look Like
"The Anxiety Series" is a new project by Indian photographer Arjun Kamath that tries to answer the question: "If anxiety were tangible, what would it look like?"
It's estimated that nearly 1 in 5 adults in the United States experienced some kind of anxiety disorder in the past year and nearly 1 in 3 experience it at some point in their lives, and these are numbers published prior to the COVID-19 pandemic.
"Shot in Bengaluru, the photo narrative revolves around the lives of eight fictional characters(male and female)," Kamath tells PetaPixel. "Both young and old, these characters are drawn from different social classes and are shown to be afflicted with different types of anxiety disorders caused due to several conditions like loneliness, isolation, work exhaustion, bullying, PTSD, and more."
Kamath spent six months researching, planning, and shooting the project, but production happened to coincide with the coronavirus lockdowns that have turned billions of lives upside down.
"Under lockdown, there has been a grave disrupt in the normal lives of people across the world," Kamath says. "Naturally, these difficult times have caused a spike in mental illnesses like anxiety and depression. And under such circumstances, my unique take on materializing tangible emotions with poetic images that mimic paintings deems relevant for social awareness."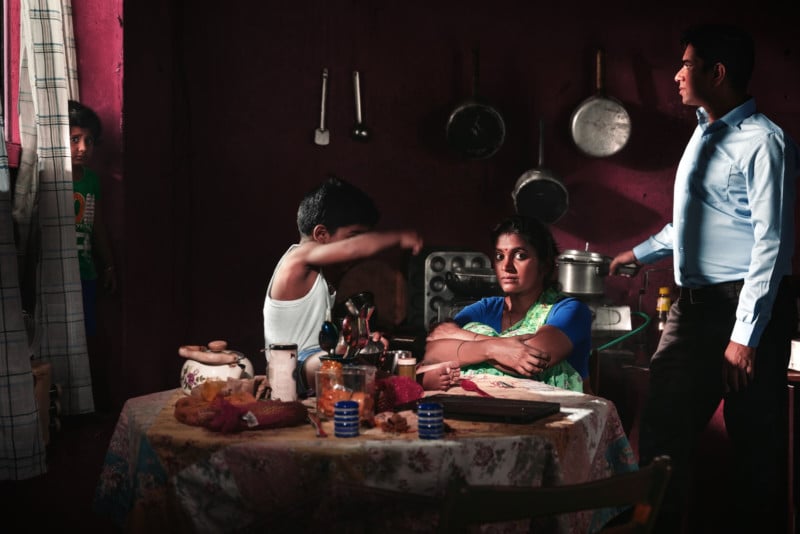 You can find more of Kamath's work on his website and Instagram.