Samyang Unveils Redesigned 14mm f/2.8 and 85mm f/1.4 'MK2' Lenses
Samyang/Rokinon have released "MK2" (AKA "Series II") versions of their popular manual focus 14mm f/2.8 and 85mm f/1.4 lenses. These tried and true lenses—which are available for Nikon, Canon, Sony, Fuji, and MFT cameras—now sport "a host of new and useful features" like weather sealing, an aperture click switch and more.
The update does not impact the optical design of either lens. The 14mm f/2.8 is still made up of 14 elements in 10 groups, and the 85mm f/1.4 is still made of 9 elements in 7 groups.
What has changed is the design of the lens, and some of the features you'll find on the lens barrel. That means a new weather sealed design, a convenient switch that lets you de-click the aperture without taking apart the lens, a new rubberized "micro pattern" grip on the focus ring, and the addition of a 9-blade circular aperture for "greater bokeh."
Focus control has also been dampened for a smoother, longer throw, and the 14mm lens now features a focus lock that will be particularly useful for the astrophotographers who love this lens.
Here's a closer look at the new-and-improved 'MK2' 14mm f/2.8:
And the 85mm f/1.4: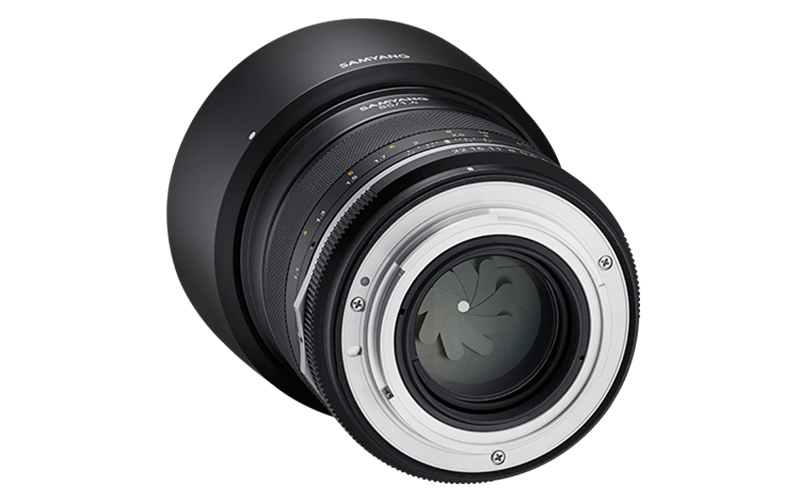 Both of the new MK2 lenses will be available under both Samyang and Rokinon branding for Nikon F, Canon EF, Sony E, Canon M, Fuji X, and MFT starting in June. You can pick up the 14mm f/2.8 MK2 for $500 and the 85mm f/1.4 MK2 for $400.
To learn more about either lens, head over to the Samyang website, or per-order your preferred mount at the links above.