Samyang Unveils New 85mm f/1.4 Autofocus Lens for Canon RF Mount
Following last year's release of the AF 85mm f/1.4 FE for the Sony E Mount, Samyang/Rokinon today unveiled a version of the lens for Canon's full-frame mirrorless RF Mount. According to Rokinon, the new AF 85mm f/1.4 RF is "arguably the best value, high performance and affordable autofocusing portrait prime available."
Optically, the Samyang/Rokinon AF 85mm f/1.4 RF looks to be identical to the Sony FE version. There are 11 elements in 8 groups, including 1 Extra Low Dispersion (ED) element and 4 High Refractive Index (HRI) elements to cut down on chromatic aberration and allow for a smaller lens design, respectively, as well as the company's Ultra Multi Coating (UMC) to eliminate ghosting and flare.
The lens boasts a 9-blade circular aperture, and the only 'decoration' on the lens barrel is the AF/MF mode switch. For autofocus, the lens uses a Dual Linear Sonic Motor (DLSM), which you can see demonstrated in the video below created for the Sony FE lens launch:
Here's a closer look at the lens which, it bears mentioning, is also weather sealed against "dust, light rain, and moisture":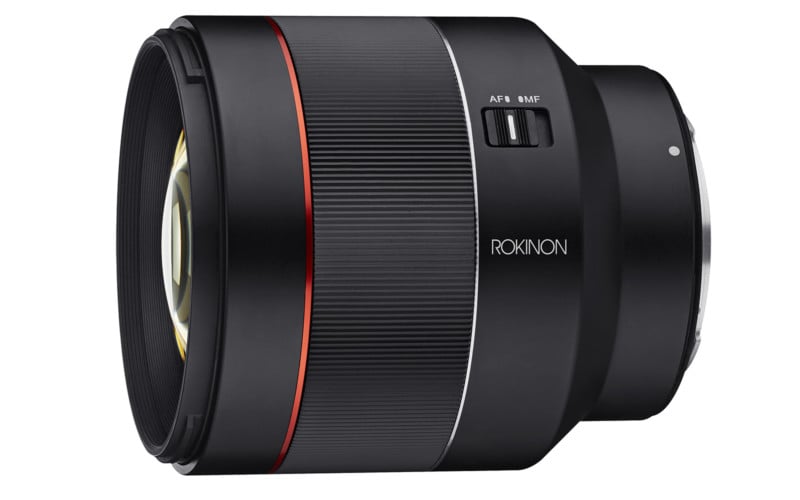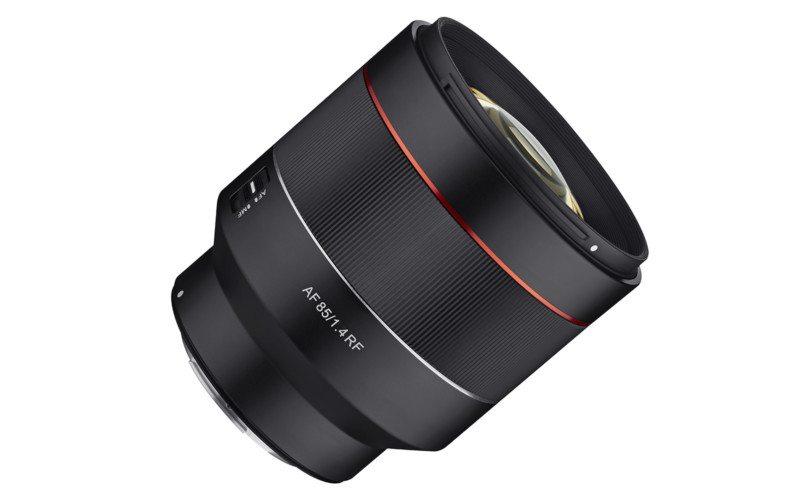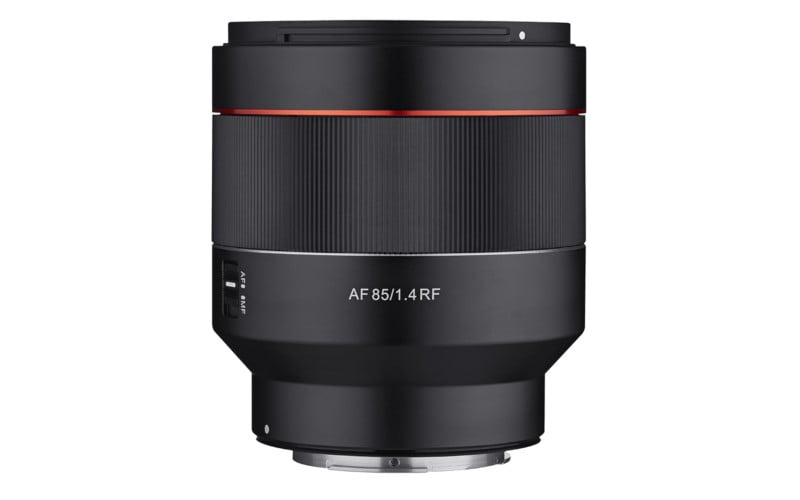 And here's a full-res sample photo provided by Rokinon, as well as a closer crop for the pixel peepers (click for higher resolution):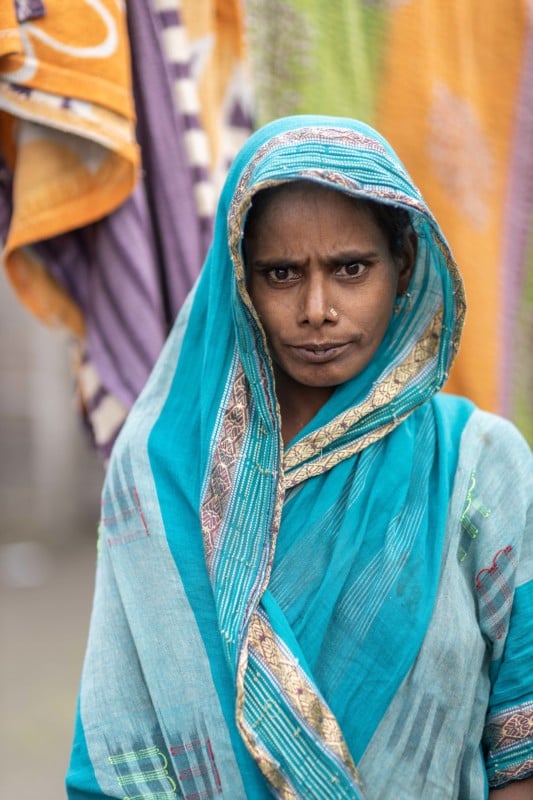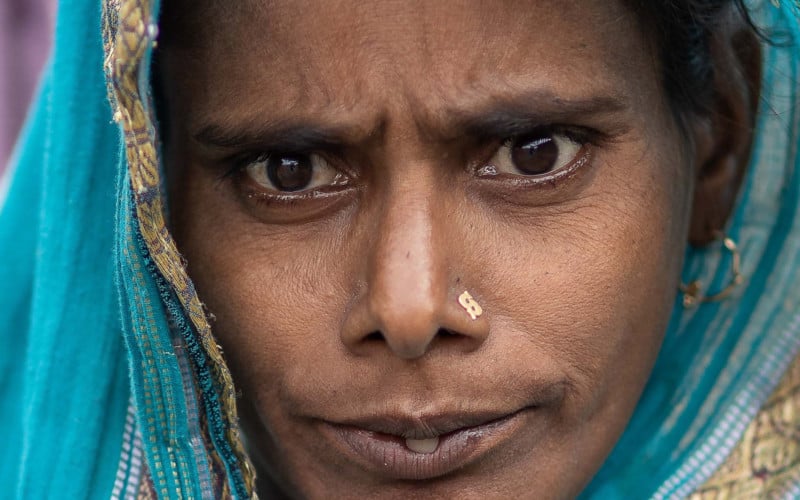 The Samyang/Rokinon AF 85mm f/1.4 RF will begin shipping in June, but you will hopefully be able to pre-order it online soon for $800.
That is, unfortunately, a bit more expensive than the Sony FE version, which launched at $700 and can currently be had for $600–that said, it's a heck of a lot cheaper than Canon's 85mm f/1.2L, which goes for $2,700, or a whopping $3,000 if you want the version with "Defocus Smoothing."