Robert Pattinson Shot His Own GQ Cover and Spread with a Nikon DSLR
As celebrities and photographers alike self-isolate, magazines have had to find ways to illustrate their articles and covers without resorting to breaking the law. The solution: self-portraits. Naomi Cambell did it with an iPhone, and now Robert Pattinson has shot his own GQ cover and spread using a Nikon DSLR.
Released a few days ago, Pattionson's feature will be the main attraction of the June/July issue of GQ. As the next Batman and future star of the upcoming Christopher Nolan blockbuster Tenet, the self-described "reluctant" movie star was the right choice for a cover piece. Whether or not he was the right person to shoot that cover… we'll leave that for you to decide.
You can see the June/July cover below: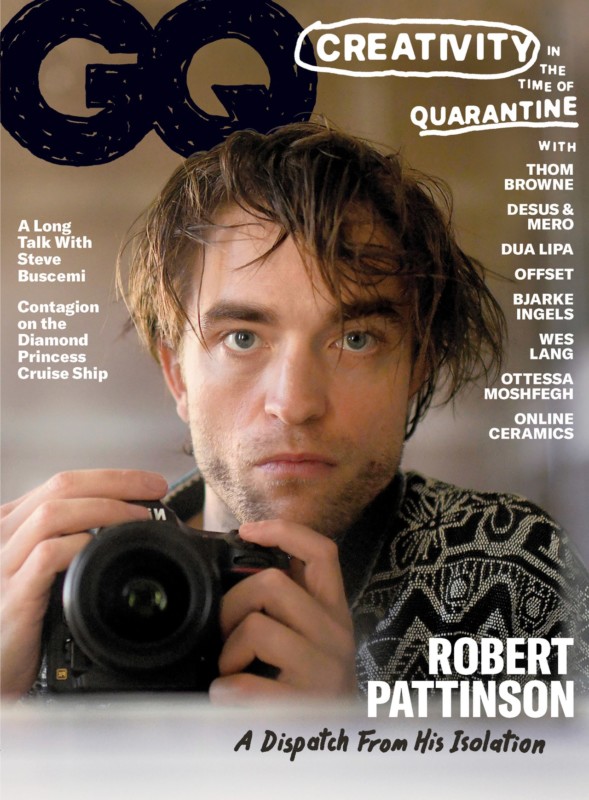 But it's not just the cover. The full spread—all of the images used to illustrate the article—are self-portraits shot by Pattinson in April, while in isolation at his London home. And while none of them come off as "professional," you have to give Pattinson credit for illustrating his own spread with images that look no worse than something you'd expect to see from the likes of Terry Richardson.
As for the camera, it appears to be a Nikon D850, based on the few markers that aren't covered up. You can see the thin self-timer lamp between the shutter and the Nikon logo, so it's definitely not a D750 or a D610, and the placement of the FX logo and shutter button looks a bit more like a D850 than the new D780 to our eye.
You can read the full article here, and see a few of Pattinson's self-portraits below:
Check out the full article on GQ's website to fully evaluate Pattinson's self-portrait skills for yourself. Now that we've seen an iPhone cover and a DSLR cover, it's only a matter of time before someone uses a full-frame mirrorless camera… and then medium format… and then, if we're lucky, we'll top it off with a magazine cover shot on a large format View camera.
Here's hoping.
(via Forbes)