Photo of a Curious Hare Wins Nature Photographer of the Year 2020
The German Society for Nature Photography (GDT) has revealed the winners of this year's GDT Nature Photographer of the Year: a stunning set of images of the natural world that range from wildlife photos, to landscapes, to "water," which got a special category all its own this year.
The news was released on April 27th after the GDT completed their first ever online voting process.
The title of Overall winner and Nature Photographer of the Year was awarded to the winner of the Mammals category: photographer Peter Lindel from Dortmund, Germany. His photo of a European hare was captured close to home, making it that much more impactful for the judges, who are used to seeing wildlife photos from "international nature photography hot spots."
"This photo A hare's dream was taken in July of 2019 when months of searching a suitable location led me to a dirt road, which offered the most beautiful morning light, lovely vegetation and … three hares," recalls Lindel. "Dreamy, curious, careful, anxious. These are the adjectives that I find describe the expression of 'my hare' best."
Scroll down to see Lindel's grand prize winning image alongside the winners of all six of this year's categories.
Grand Prize and Mammals Category Winner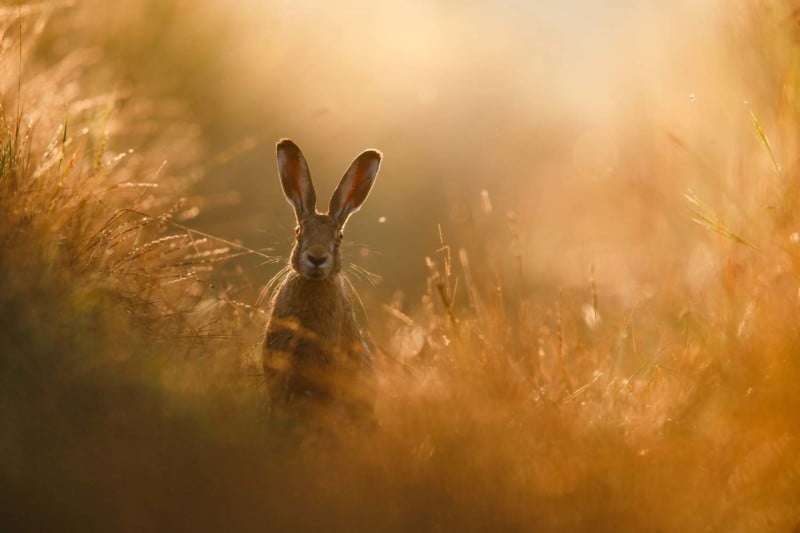 Photographer: Peter Lindel
Photo Title: A hare's dream
Description: European hare in the north of Dortmund
Birds Category Winner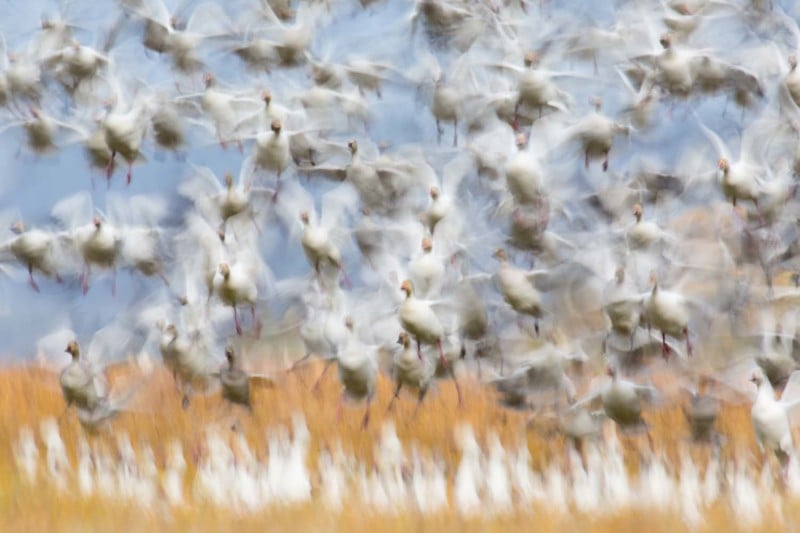 Photographer: Flurin Leugger
Photo Title: Take-off
Description: Coyote panics geese
Other Animals Category Winner
Photographer: Jens Cullmann
Photo Title: Danger in the mud
Description: Crocodile in a drying pool
Plants and Fungi Category Winner
Photographer: Radomir Jakubowski
Photo Title: New life in a dead forest
Description: Dead forest, Bavaria
Landscapes Category Winner
Photographer: Benjain Waldmann
Photo Title: Magic light
Description: Tree in the mist at the Albtrauf
Nature's Studio Category Winner
Photographer: Jan Piecha
Photo Title: Flooded with light
Description: Blackbird, North Hesse
Special Category Winner – Water
Photographer: Britta Strack
Photo Title: The play of water
Description: Hraunfossar, Ísland
(via DIY Photography)
---
Image credits: Photos credited individually, used courtesy of the German Society for Nature Photography (GDT)