New Stock Coalition Calls for 'Global Shutdown' of Shutterstock Portfolios Over Low Royalties
A new "Stock Coalition" made up of photographers, illustrators, animators, and filmmakers from around the world is calling for a "global shutdown of Shutterstock portfolios" to protest the recent change to the stock giant's royalty structure. The industry body is asking contributors to disable their accounts for "at least one week" starting today.
The controversy at the core of this call-to-action began a few weeks ago, when Shutterstock revealed a new earnings/royalty structure that infuriated many of its core contributors.
Previously, contributors earned a royalty percentage based on their lifetime earnings—a structure that rewarded those who had been around longest and sold the most over their entire relationship with Shutterstock. In contrast, the new 6-tier earnings structure is based on the number of sales a photographer makes in a given year, resetting every single contributor to the lowest tier (Level 1) at the beginning of each year.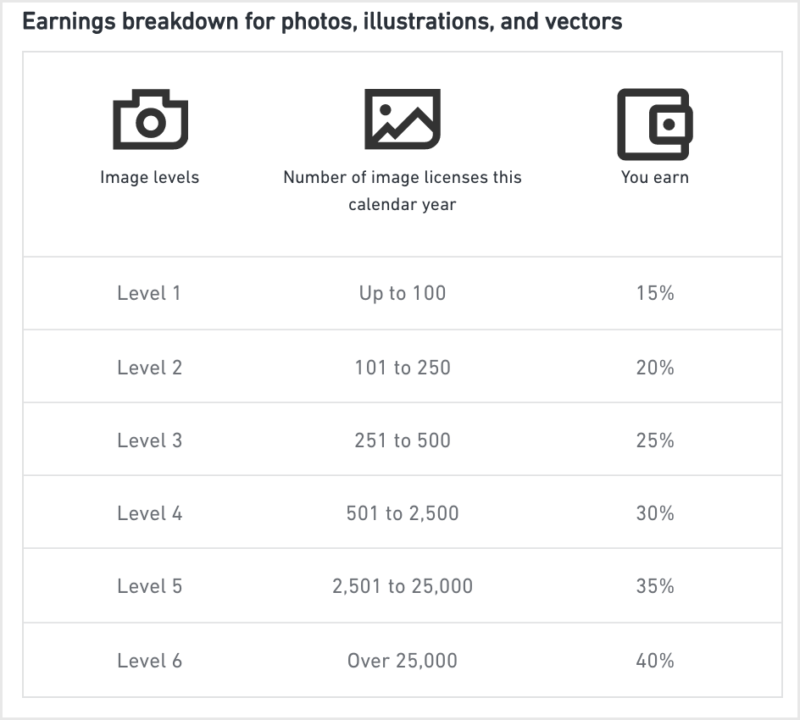 While some have argued that it was a reasonable change meant to incentivize the creation of timely content, many photographers see the new structure as an insulting money grab that will result in lower royalties for Shutterstock's most loyal contributors. Now, those photographers are banding together with other creatives and calling on their peers to participate in something they call "Deactivation Day."
"Somehow Shutterstock has forgotten that the only value they bring to the table is their ability to bring buyers and sellers together in an online marketplace. Shutterstock owns nothing and has nothing to sell without the global contributors who tirelessly produce creative content for use on websites, publications, videos, films and other forms of media," says Dimitar Gorgev, a spokesperson for the newly formed Stock Coalition. "It's clear that the time has come for creative artists to band together and we join the growing global call for all Shutterstock accounts to be shut down from 15 – 21 June."
The coalition is demanding that Shutterstock change course "immediately" and reverse the change to its royalty structure, otherwise some of the photographers who are deactivating their accounts this week may not come back.
Whether Shutterstock will actually change course is anybody's guess. In a press release, the Stock Coalition claims that "By Sunday, 14 June, large numbers of contributors, including some with substantial and popular portfolios had already deactivated their work at Shutterstock," with others completely deleting their accounts. But how much of an impact this has had on Shutterstock's bottom line is yet to be seen.
So far, the company hasn't budged, maintaining that the new structure is designed to "address market changes while creating fair opportunities for all contributors."
We've reached out to Shutterstock to see if the company has any addition comment or updated statement to provide given this latest outcry from the contributor community, and will update this post if and when we hear back.
---
Image credits: Header illustration created using photo by Jason Rosewell, CC0