Lucky Straps Unveils 'Game Changing' Camera Strap Quick Release System
Australian accessory maker Lucky Straps seems intent on taking on Peak Design with their newly announced Quick Release System: a new buckle design that lets you quickly add or remove the company's camera straps without having to leave any kind of "dongle" attached to your camera.
While Lucky Straps doesn't call Peak Design out by name, it's clear that this is the competing quick release system they have in their crosshairs. Officially announced earlier today, Lucky's Quick Release System specifically touts itself as "game-changing" because it "finally allows photographers to attach, detach and swap camera straps on the fly without the need for any dongles, strap or buckles to remain on the camera."
Instead, the strap works by combining 10mm 'Dyneema' cut-proof webbing with a custom-made buckle that can be slipped on or off of the camera almost as quickly as any of the more common quick-release clips out there. Check out the GIF below to see how it works: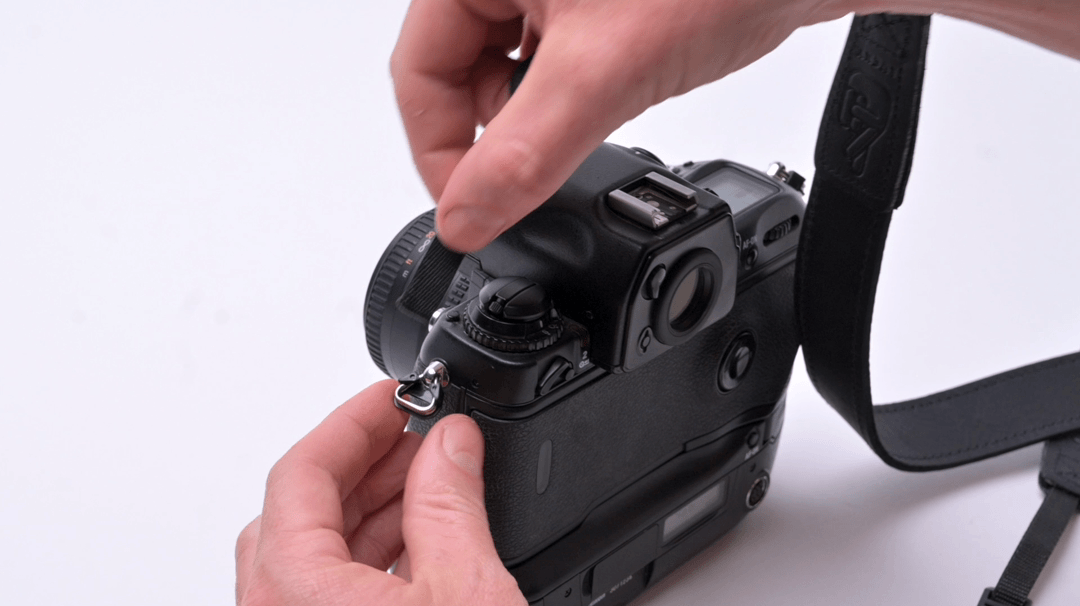 Or watch the full demo for a deep dive:
As you can see, the system checks all of the important boxes: it's easy to attach and detach, there's simple length adjustment, it features a safety lock, it should fit all of the common camera loops, there's nothing left on the camera once removed, it can support up to 115lb (50kg), and it's made of cut-resistant webbing.
And while we doubt this will suddenly steal a ton of business away from some of the more established companies, it's nice to have a different quick release system on the market… even if "game changing" is a bit of a hyperbole.
To learn more about this new idea or pick up one of these straps for yourself, head over to the Lucky Straps website. The Lucky Straps Quick Release System is already available across the company's entire product line of leather and cotton straps, which will run you between $53 and $89 in US currency before shipping.