Light Ends Its Multi-Camera Dreams of Revolutionizing Photography
Back in 2015, a stealthy startup company called Light made a splash in the photo industry by announcing a point-and-shoot camera called the L16 that featured a whopping 16 separate cameras across its face. Fast forward half a decade, and now Light is no longer working to revolutionize photography at all.
Despite the initial hype and the $30 million in funding that followed, the $2,000 Light L16 was released to negative reviews and (presumably) weak sales.
In 2018, Light turned its attention to the huge world of smartphone cameras and partnering with phone manufacturers to put Light's multi-camera technologies in their devices. This news was followed by the announcement of a huge $121 million round of funding that Leica even participated in.
By 2019, Light had announced partnerships with smartphone giants such as Sony and Xiaomi. Light also worked with Nokia to put 5 cameras onto the back of the Nokia 9 smartphone, a phone that trailed behind market leaders in its camera quality as computational photography was taking off.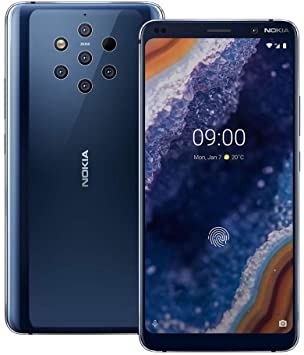 Computational photography has indeed become a cornerstone of modern smartphone camera advancement, but the specialized hardware pioneered by companies like Light and the now-dead Lytro has failed to find a foothold.
Light has now told Android Authority in a statement that it's "no longer operating in the smartphone industry."
And a look at the company's website shows no mention of consumer photography — it seems Light has turned its attention entirely on technologies for autonomous vehicle cameras.
Light has raised a staggering $185.7 million in four rounds of venture funding, including from the all-powerful SoftBank Vision Fund (which explains the exceptionally large figure), but it remains to be seen whether the company's technology can make enough of an impact in any industry for its investors to see a return.
(via Android Authority via The Verge)