Lexar Unveils Surprisingly Cheap $50 CFExpress Card Reader
Being an early adopter of any technology usually comes with a hefty price tag, and CFExpress is no exception. The cards themselves are up to 3x to 6x more expensive than comparable SD cards, and the card readers out there can get pretty pricey on the high end. Enter Lexar.
Lexar—or what's left of Lexar after Chinese company Longsys acquired them in 2017—has unveiled a surprisingly cheap USB Type-C CFExpress memory card reader that's extremely compact, boasts impressive read speeds, and only costs 50 bucks.
The aptly named Lexar Professional CFexpress Type B USB 3.1 Reader is a CFE Type B card reader that boasts USB 3.1 Gen 2 data transfer speeds of up to 1,050MB/s, all packed into a 1.1 x 1.5-inch housing that weighs less than 0.75oz. Here's a closer look at the tiny card reader: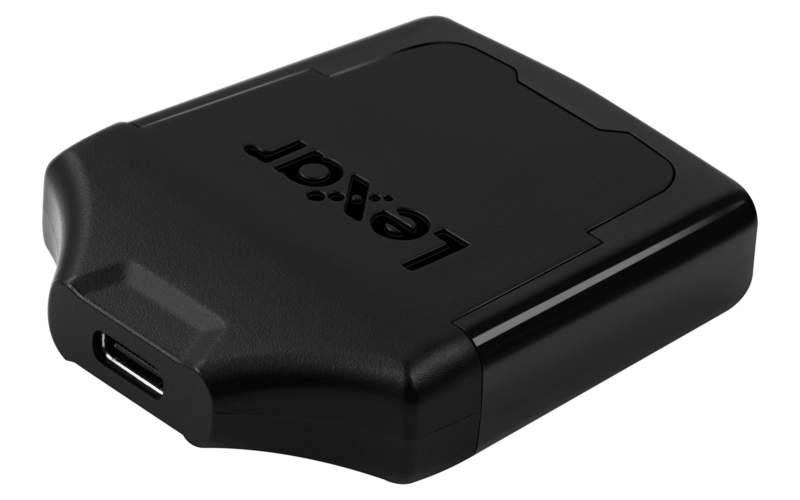 The new reader is available to purchase now, but take note that it only comes with a USB Type-C to Type-A cable, so if you're on a Mac or another computer that doesn't have traditional USB-A ports, you'll need to purchase a separate cable to make this reader work. Still, as far as we can tell, this is currently the smallest and cheapest CFExpress Type-B card reader on the market, if only by a slim margin.
To learn more, head over to the Lexar website or pick yours up here.