Digitalofoto Unveils New RGB Tube Lights that You Can Use Underwater
The folks at Chinese accessory brand Digitalfoto have created an interesting new piece of lighting gear. They're just released a pair of wirelessly-controlled RGB tube lights that are also IP68 rated: in other words, you can use them underwater.
The benefits and creative potential of waterproof tube lights should be immediately obvious, although the thought of taking anything less than proper, underwater flash guns into the pool makes us sweat. Still, the new Digitalfoto P120 and P7 RGB Pro lights should, in theory, be up to the task.
Their IP68 rating means they can be submerged in up to 1.5 meters (~5 feet) of water for up to 30 minutes with no problems. Although Digitalfoto's advertising material does specifically note that you should "make sure tighten the USB cap or water may flow into light through USB port."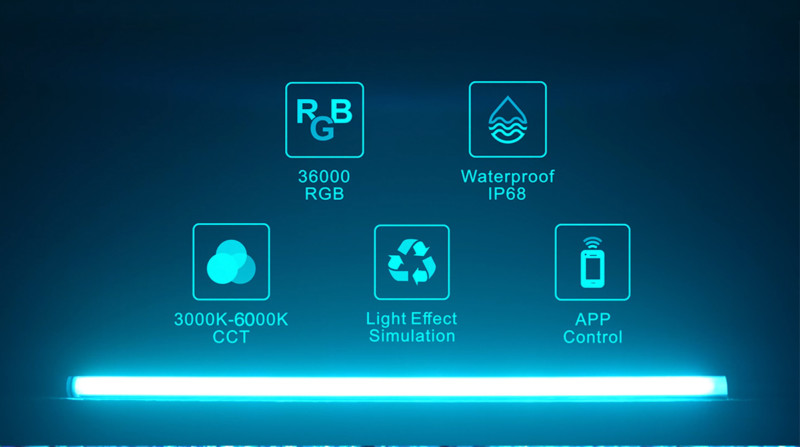 There are two variants of the light—a 40cm long version and a 120cm long version—which share nearly identical specs. Both lights can be adjusted from a color temperature of 3000-6000K, are dimmable from 5% to 100%, claim a CRI of 95, and promise at least 4.5 hours of battery, which can be charged up using the USB Type-C port.
They can be controlled using the included remote, or you can use Digitalfoto's dedicated smartphone app to adjust color temperature and hue steplessly, program various effects, or even sync the lights to music. Both the remote and the app can control multiple lights at once.
You can see the P120 tube lights in action in the video below:
And a sample image captured using the IP68 tubes below:
To learn more or if you're interested in picking either of these intriguing lights up, head over to the Digitalfoto website. The larger P120 will set you back $200, while the smaller P7 RGB Pro costs about half that at an MSRP of $96.
(via DIY Photography)