Boston Red Sox Photographer Shoots Player Portraits Over FaceTime
Billie Weiss is the Senior Manager of Photography for the Boston Red Sox, and this is the time of year when he'd usually be shooting some creative portraits of the players for the marketing department. Can you really shoot creative team portraits from home… over FaceTime? Weiss decided to give it a shot.
As a photographer for one of the biggest teams in Major League Baseball, you'd think Weiss would be completely out of options right now. But instead of chalking up team portraits as impossible due to the pandemic, he decided to get creative and take a cue from the other professional photographers who have been taking portraits over video chat.
"I like to shoot a lot of stylized, cool looking portraits of our players throughout the season," explains Weiss in the BTS video above. "[And] there's no reason a pandemic should stop me from doing what I'm doing."
So he built a 'mini-studio' in his home and captured FaceTime portraits with a twist. Instead of just posting screenshots, he kept the phone in the frame, propping it up inside still-life scenes made up of Red Sox merch and memorabilia. You can see the entire process in the entertaining behind-the-scenes video up top, and then scroll down to see the final images themselves: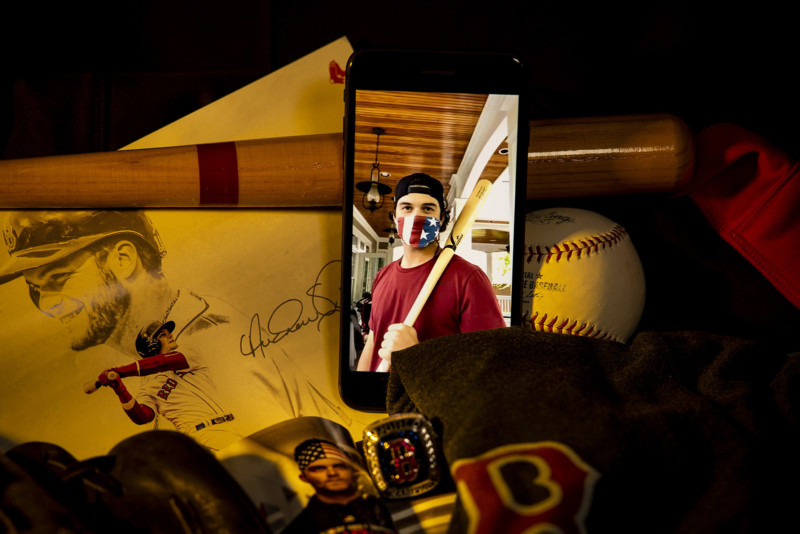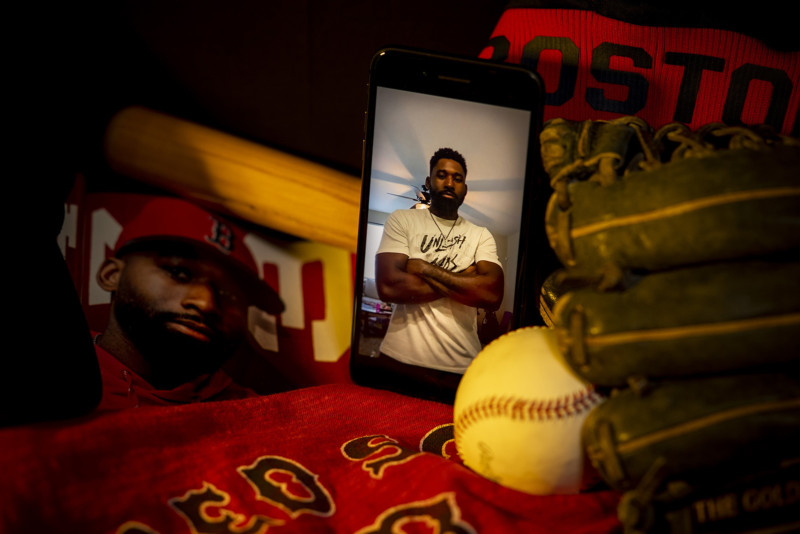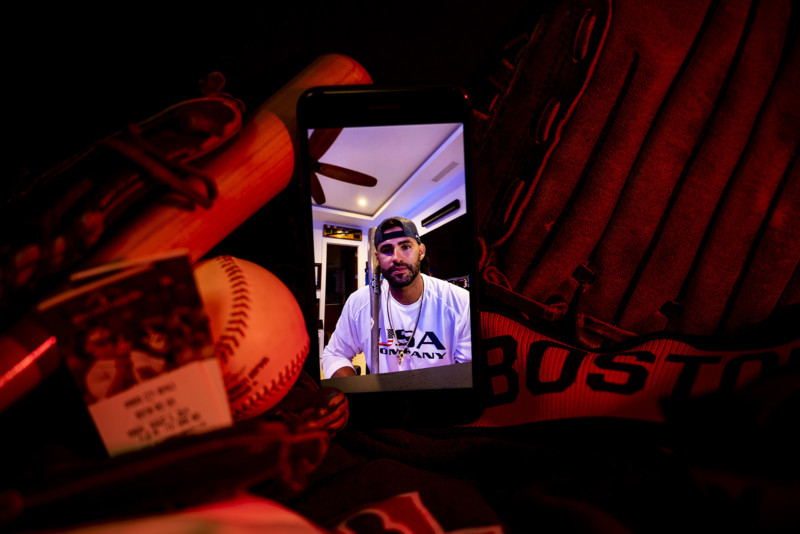 We've seen a few different attempts at "FaceTime Portraits" this year, and most have turned out pretty well, but we really like this approach. Keeping the phone in the frame instead of trying to "hide" the fact that it's a FaceTime shoot, allows the low-res screen to be a smaller part of the entire image, and it gives the whole thing a sports-meets-still-life vibe.
Weiss would obviously rather be out there in the field shooting these portraits like he always has, but barring that as an option, he says he's happy with how things turned out.
"This actually turned out to be a pretty cool thing, I'm really happy with the results," explains Weiss at the end of the video. "We were able to shoot eight of our players, which during a time like this is really great."
Check out the full BTS video above for details on lighting and to see how he created the little "still life studio" inside his home for this shoot. And if you want to see some of Weiss non-FaceTime work, be sure to check out his website or give him a follow on Instagram.
---
Image credits: All photos by Billie Weiss and used with permission.